About the American Pain & Sleep Center
Dr. David G. Austin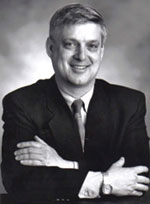 David G. Austin, D.D.S., M.S., a 1977 graduate of The Ohio State University College of Dentistry, is formally trained in the treatment of orofacial pain, headaches, temporomandibular joint disorders and sleep disorders and his practice is focused exclusively on these areas.
Dr. Austin practiced general dentistry in Columbus, OH, from 1980-1988, until his interest in pain and sleep disorders led to his completing a joint Fellowship/Master's Program at the University of Medicine and Dentistry of New Jersey Dental School's Center for TMJ Disorders and Orofacial Pain Management and the Graduate School of Biomedical Sciences in 1992.   The Orofacial Pain program meets the highest level of training per the American Association of Dental Schools' guidelines.
Dr. Austin is currently Clinical Assistant Professor in the Department of Specialty Medicine at the Ohio University College of Osteopathic Medicine. Dr. Austin is currently serving on the Board of Directors for the Ohio Academy of General Dentistry and as President of the Ohio Pain and Sleep Disorders Study Club. He also served on the Board of Directors of the Columbus Dental Society and the American Academy of Orofacial Pain. Author of numerous publications, Dr. Austin recently published a chapter in Sleep Medicine Clinics. Dr. Austin served as a Clinical Assistant Professor in The Ohio State University Department of Neurology until July 1998 and was Assistant Director of the OSU headache Clinic.     Dr Austin has board certification at the diplomate level in pain management by the American Academy of Pain Management and by the American Board of Orofacial Pain.  Dr. Austin is also Board Certified in Dental Sleep Medicine.
Dr. Anthony P. Hall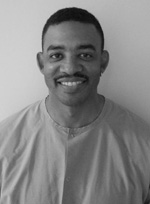 Anthony P Hall is the President of A.P. Hall DDS INC in Springfield, Ohio. Faculty member at Ohio State University Dental School, (Nisonger Center), Columbus Ohio.  Dr. Hall also works in conjunction with Dr. David G. Austin at his office in Columbus Ohio. Dr Hall performs a wide variety of general dentistry at his practice in Springfield. As a faculty member at Ohio State University, he treats M.R.D.D. patients and performs various general dentistry procedures (fillings, root canals, crowns, dentures and partials). One Monday of each month Dr. Hall performs a general anesthesia surgery in the pediatric clinic at the dental school. While at Dr. Austin's office Dr. Hall treats patients with varying degrees of oral facial pain, headaches and TMD.
Anthony received his B.S degree from Morehouse College in Atlanta, Georgia, his D.D.S. degree was earned at Meharry Medical College School of Dentistry in Nashville, Tennessee. He also has completed a six week online training course for Orofacial Pain; University of Medicine and Dentisty of Newark, New Jersey.
 Dr. Hall started practicing dentistry in 1995 with Dr. Clifford Martin in Springfield, Ohio. He took over the practice in 1999, where he continued to provide dental services to the community.  He accepted a position at Ohio State University Dental School in the summer of 2008 providing dental services to special needs patients while supervising Fellows, residents dental and hygiene students. In the summer of 2010 Dr. Hall began working with Dr. David Austin aiding in the treatment of patients with orofacial pain/TMD and headaches.  He continues his training with multiple continuing education courses in the treatment of patients with central and obstructive sleep apnea.
Dr. Hall is an active member of The American Academy of Oral Facial Pain, American Dental Association, Ohio Dental Association, Mad River Dental Society, Board Member Scrubbing Bear Dental Mercy Hospital, Medical Advisory Board Redd Roxx Inc. and Executive Advisory Board Action Youth Inc. 
Dr. Austin is a member of the following professional societies: